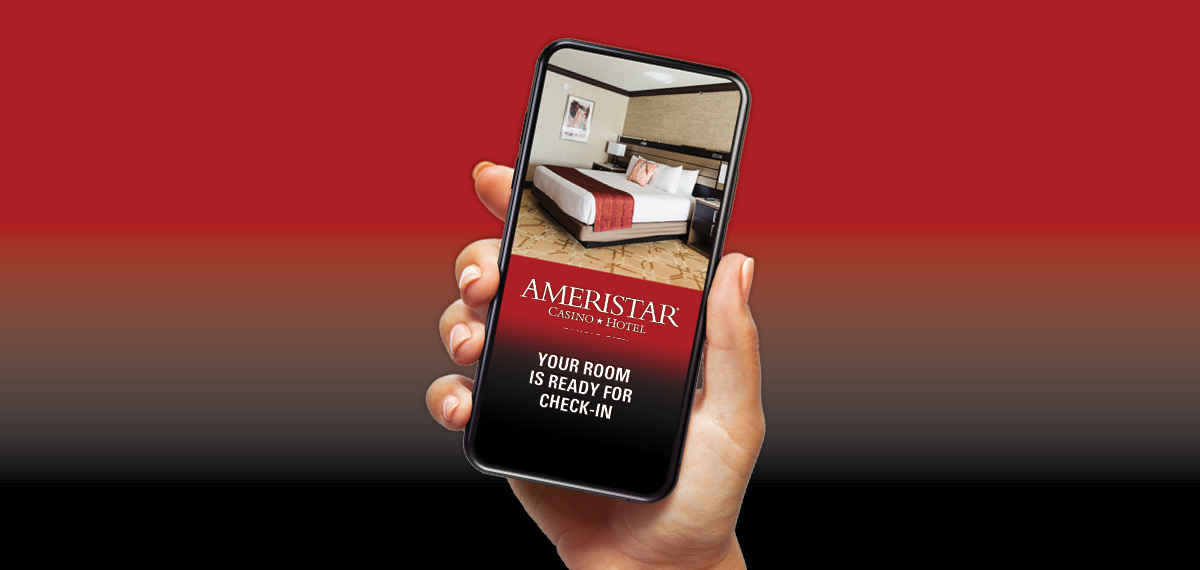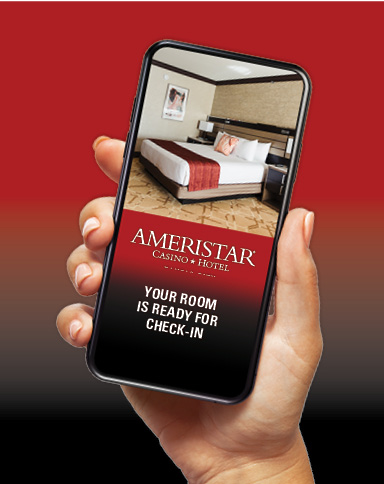 HOTEL MOBILE CHECK IN & CHECK OUT
Easily check-in or out from anywhere with Mobile Check-In & Mobile Check Out. It's quick and easy, so you can get into the action that much faster.
CHECK-IN
Simply provide your email address when you book your room to activate the online check-in service. Then on the morning of your stay, you will receive a notification from us when check-in is available. Take a few moments to check in online and confirm your arrival details and preferences. We'll send you a notification when your room is ready so you can get there faster.
CHECK OUT Checking out? We hate to say goodbye, but we wish to make the process easier for you. To avoid any lines at the front desk and to enjoy every last minute of your visit add your email address to your reservation at any time.
DISCLAIMER
If you made your reservation on the same day as your hotel arrival, you will be unable to use our Mobile Check-in service. Please visit the Front Desk so we may properly assist you.